With over 20 years in the industry and having recently qualified through Westlawns Yacht and Boat design Program I can offer design services for commercial or leisure craft. Using 2D and 3D CAD I can model modifications or create complete new designs in GRP, aluminium, wood or steel with full working drawings. Using 3D design software allows for full 3D models. This can make the build much easier with patterns or precut bulkheads, etc. and lets you have a good visual understanding of the drawings.
10′ Tender
This is one I am building myself. It is strip planked with Cedar and has cloth inside and out laminated with epoxy. I have designed the hull with a planing surface but there is a slight rocker aft. The hard chines will be above waterline at the transom when rowing to reduce drag but fully immersed with the weight of an outboard on the transom. Instead of inflatable tubes, which are nice for coming alongside, this boat will have a 2" x 6" closed cell foam collar all around to absorb impacts.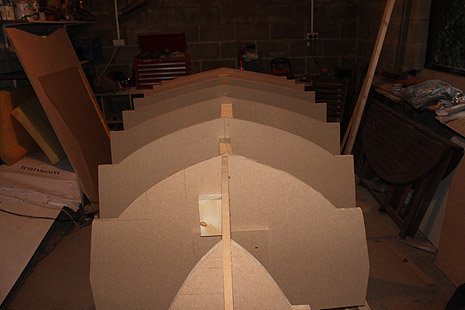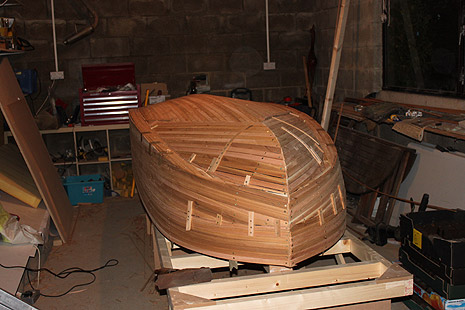 15′ Rowing Skiff
I designed this hull based on a 1956 clinker hull shape for Cyril Ryan at Ryan and Roberts Marine Services. It has a flat bottom, which is perfect for the Estuary where it will be used. This is built with a plywood bottom and strip planking on the topsides. Using 3D design software, I produced patterns for the forming frames as well as the transom and the stem shape. The hull will then be sheathed in a light cloth inside and outside with epoxy resin, making for a very quick build and a light structure.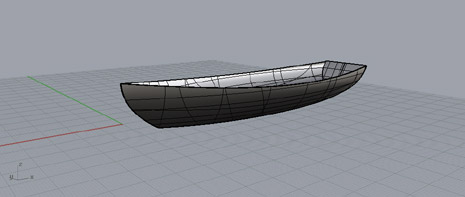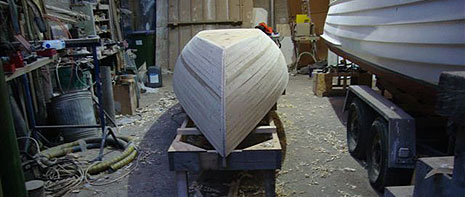 25′ Coastal Cruiser
I designed this boat as part of my design thesis. It is ready to build, with complete working drawings, scantling calculations and specifications. Designed as a one off strip plank build, the boat has a target maximum speed of 25 knots with a cruising speed of over 16 knots utilising a 150hp outboard motor. There is a plumb bow in order to maximise the waterline length and accommodations within the 25' 8" length. The boat can sleep 5 comfortably but was initially designed for a family with 3 small kids. It is trailerable, being below the maximum 3500kg all in weight including trailer.
Specifications
LOA: 25.68 ft
LWL: 24.56 ft
BOA: 9.33 ft
BWL: 8.16 ft
Draft fairbody: 1.25 ft
Draft max.: 2.73 ft
36′ Coastal/Inland Cruiser
Launching 2019, being built by Westboat Ltd., call 087 6667015 for details.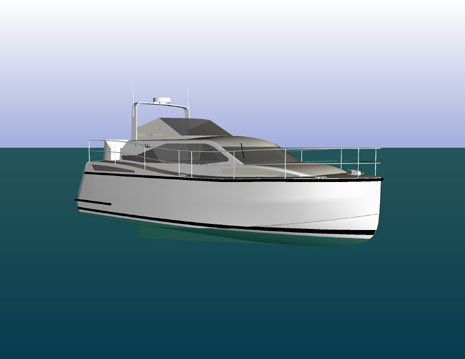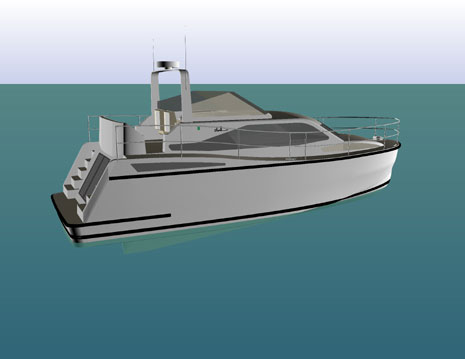 50′ Ocean Cruising Yacht
This was also designed as part of my design thesis. It is for build in aluminium with longitudinal framing and internal lead ballast in the keel. Draft was kept at 6 and a half foot. For extended cruising, I like the idea of a doghouse. It has the nav station, a small seating area and a small cooker up there so it's easier to make the tea. It has a standard sloop rig but with a staysail.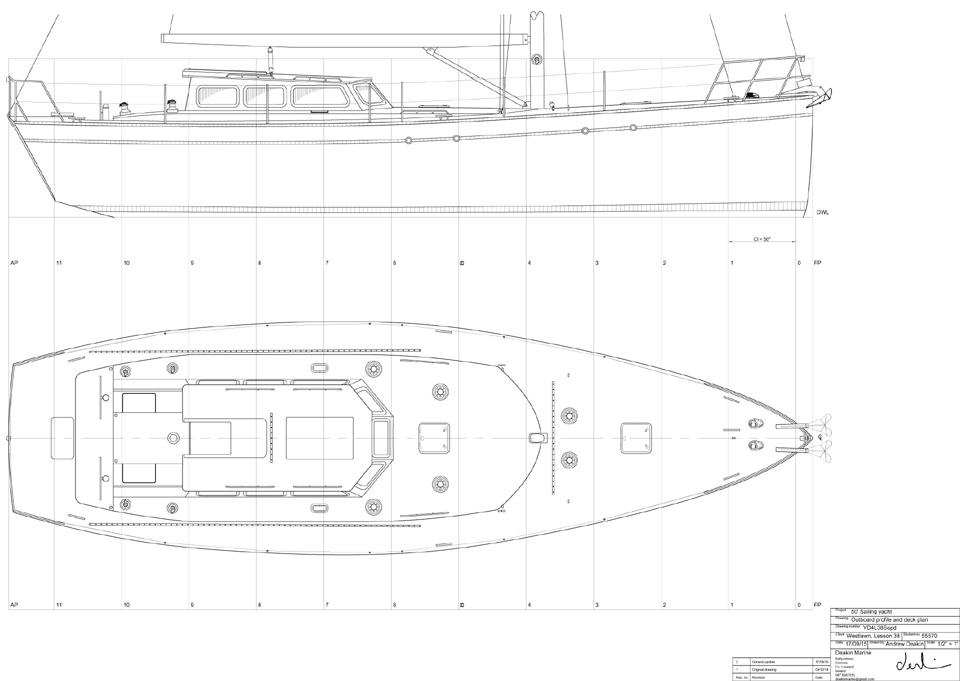 Specifications
LOA: 49.7 ft
LWL: 42.54 ft
BOA: 14.42 ft
BWL: 12.48 ft
Draft fairbody: 2.95 ft
Draft max.: 6.5 ft
Displacement/length ratio: 224
Sail area/displacement: 17