The boat, a Bounty 34, is based in Killaloe, Co. Clare at the Southern end of the Shannon navigation, with direct access to Lough Derg and North up the Shannon.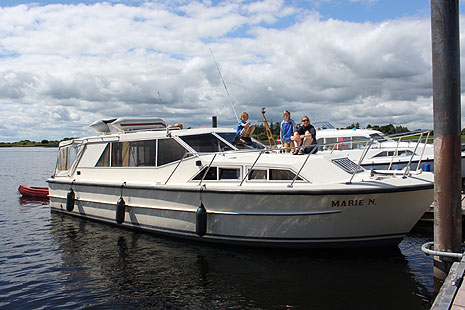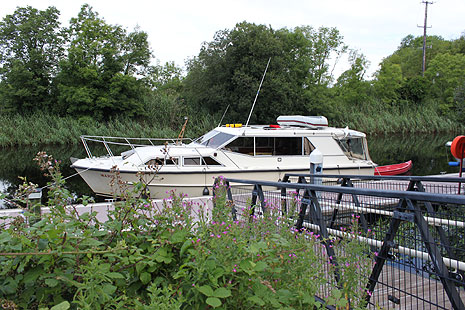 The boat is fully equipped with all galley equipment as well as all linen with duvets, pillows, blankets and towels. Safety equipment as recommended by the Department of Transports code of practice for recreational craft is included on the boat, including lifejackets, lifebuoy, throwing line, flares, first aid kit etc. and an inflatable tender, which is carried on the cabin roof so you don't need to worry about towing anything.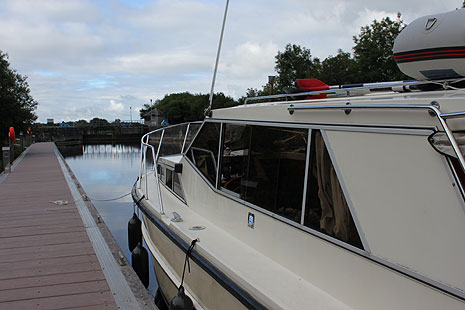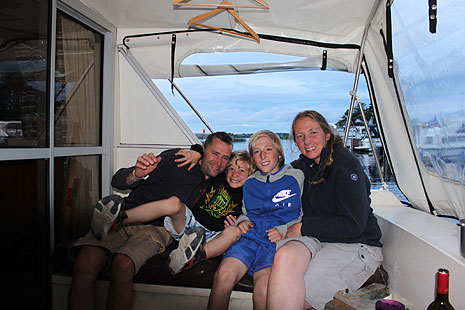 With prices ranging from €800/week off season to €1200/week in high season, this is an affordable and easy way to go boating on the Shannon, whether for a week, two weeks or just for a weekend. Call 087 6667015 or email deakinmarine@gmail.com for enquiries and booking.